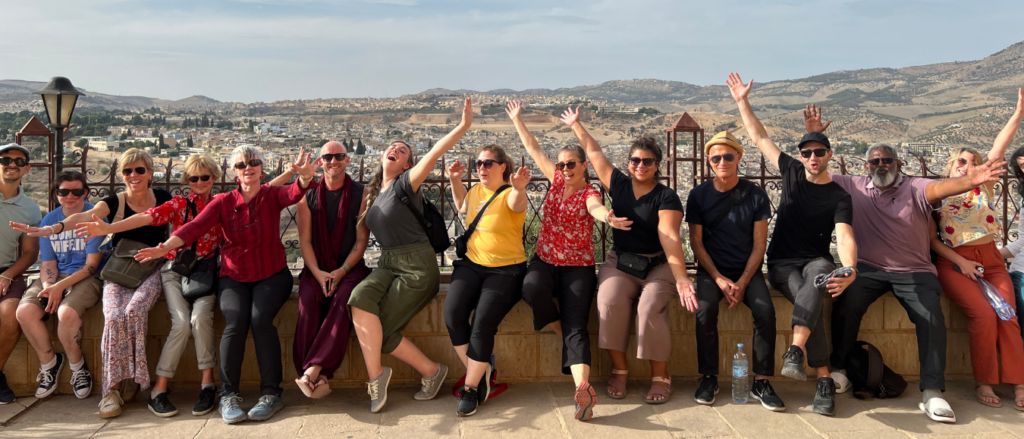 The Nomadic Network (TNN) is a tour company for travel-enthusiasts that was founded by "Nomadic" Matt Kepnes, the travel expert and NYT bestselling author. We offer small group tours to incredible destinations that bring travelers together all around the world.
TNN's team of experienced travelers have carefully crafted our group tour itineraries to take you beyond the typical tourist traps and immerse you in the true culture of each destination. We use our extensive connections in each destination to ensure you get a true sense of the people and culture of the place. You'll meet – and dine – with locals, get away from the tourists to explore unique neighborhoods, restaurants, and bars, and take part in activities only we can offer.
We believe that traveling is not just about taking a break, but also about connecting with new people and cultures. And that's exactly what you'll get with our group tours. If you're looking for a truly enriching and authentic travel experience, join us for a Nomadic Network adventure of a lifetime and discover what it truly means to travel!
How We Started
Readers of Nomadic Matt are cut from the same cloth. You're people who are enthusiastic about booking flights with points, finding the best street food, locating that lesser-known waterfall, or giving tips about awesome house sitting destinations. You're typically solo travelers who book their trips independently. You're also sometimes the only "traveler" in your sphere at home. And that can get lonely.
In 2019, we set out to build a travel community for the millions of people who read Nomadic Matt a year. Our aim was to bring travelers together. We started by creating chapters that hosted meetups in different cities each month. When the pandemic struck in 2020, we moved that community online through virtual events aimed at helping travelers satiate their travel bug while stuck at home. During those virtual events and at in-person meet-ups when we could gather again, you asked "when can we all travel together?"
So, in 2022, we started running group tours.
We've run tours to destinations including Oaxaca, Italy, Costa Rica, Western Europe, Jordan, Central Europe, Mexico City, Romania, Turkey, Yucatan, Morocco, and beyond!
With such raving reviews from our tours, we've been able to invest more to take bigger, more incredible, bucket-list worthy, off-the-beaten-path destinations. We've heard your feedback for wanting to explore the world with like-minded travelers. We're here to make that happen – starting with a big trip to Cuba!
After all, like Helen Keller famously said, "life is either a daring adventure or nothing."
Meet Our Team
"Nomadic" Matt Kepnes, Founder
The Nomadic Network was created by Matthew Kepnes aka Nomadic Matt.
After a trip to Thailand in 2005, Matt decided to quit his job, finish his MBA, and head off into the world. His original trip was supposed to last a year. A decade and a half (and nearly 100 countries) later, he is still out roaming the world. He scuba dived in Fiji, was a poker player in Amsterdam, taught English in Thailand, got lost in a jungle in Central America, and broke down in the middle of Australia's outback.
He's the author of many books, most notably the New York Times bestseller, How to Travel the World on $50 a Day. He's the creator of My Travel Journal, which helps you log and remember your trips forever. His writings and advice have been featured in the New York Times, The Guardian, Budget Travel, Time, BBC, The Washington Post, Wall Street Journal, and countless other publications. He also regularly speaks at travel trade and consumer shows, leads group tours worldwide, and founded the travel media school, Superstar Blogging. When not trekking the world, he lives in New York City.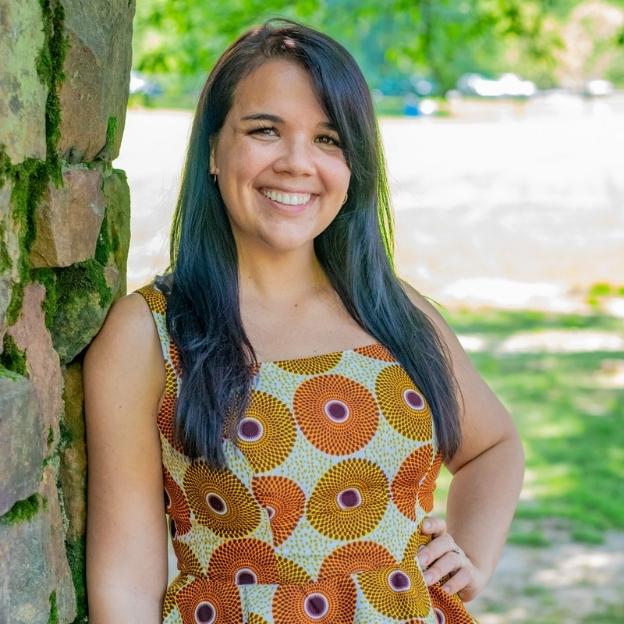 Erica Virvo Hackman, Director
On the Nomadic Matt team since 2013, Erica's passionate about teaching others to travel the world – in a "more local" way. Prior to this career, Erica lived in Qatar, northeastern Thailand, South Korea, St Vincent & the Grenadines, Zambia, and in the mountains of Costa Rica. Since working with Matt, she has worked remotely in Vietnam, Cambodia, Thailand, Dubai, Costa Rica, the UK, South Africa, and Ghana. She loves sitting with families at their kitchen table eating and laughing, gushing with friends about local dating culture and crushes, cooking together, studying, farming, creating alongside each other, and attending festivals, parties, and weddings. Erica just loves getting to know people living around the world.
Erica is extremely extroverted and a self-proclaimed super connector. She's always looking to make a new friend and have an off-beat adventure. After a decade in the travel blogging industry, Erica has made a name for herself. Her budget travel advice has been featured on a number of podcasts, blogs, and travel conference stages. For many years, Erica's called NY home, though she spends the winters in Ghana with her husband and toddler.
Leah Michelsen, Tour Administrator
After a trip to Switzerland to visit family when she was 13, Leah decided the travel life was for her. In 2018, she road-tripped around the US and Canada with her sister and volunteered on five small organic farms along the way through WWOOF. Since then, she's been hooked on the nomadic life. Though she grew up mostly in Minnesota, in recent years she has spent significant time in Mexico, England, France, Switzerland, Austria, Croatia, and many other European countries (and is currently working on moving there!). Leah has been involved with The Nomadic Network community in various capacities since 2020 and was thrilled to join the team in the fall of 2022 as the Tour Administrator.
As an introverted people-person, Leah loves getting to know other travelers and meeting up with new and old friends around the world. She feels most fulfilled when taking long walks around a new city to find cool cafes, volunteering on organic farms, taking long train rides, sharing about ecosystem restoration on her website, petting her pets, and writing emotional music about her travel adventures.
Chris Richardson, Website Developer
Chris does all the tech and developer work for the TNN website. He built it, keeps it running, fixes any errors, and is constantly updating it. He got into the world of blogging after quitting his job, backpacking around Europe and, as all Aussies do, undertaking a working holiday in the UK. Like all who travel and fall in love with it, he didn't want to go home afterward.
That adventure got him started travel blogging many years ago, which is how he first met Matt. He's since repurposed his IT skills from his pre-travel life and formed his own business to help out other bloggers with their websites. Currently, he builds and runs all of Nomadic Matt's websites, including Superstar Blogging and The Nomadic Network! He's now living the good life in Western Australia by the beach with his amazing family.