How the Coronavirus Is Affecting Our Travel Community
Late last year, Nomadic Matt announced The Nomadic Network, a huge travel community initiative to host in-person meetup events all over the world to connect travelers to other people who love travel and travel resources.
We started with a huge round of events in Philadelphia, Austin, DC, London, Wisconsin, Indiana, NYC, and more. Some of our events were nice and intimate, with 15 or so travelers coming together to converse about past and future travels, while some of our launch events were huge, bringing over 120 people together to connect and learn budget travel tips from Matt!
Watch this video of The Nomadic Network NYC chapter launch (thanks, Rich, for the awesome video) to get a feel for how some of them went:
By the time March rolled around, we had opened local chapters all over North America and Europe. We'd hosted over 37 events in 22 cities: Austin, Boston, Chicago, Dallas, Detroit, Dublin, Fort Lauderdale, Houston, Indianapolis, London, Los Angeles, Madison, New Orleans, NYC, Paris, Philadelphia, Portland, San Diego, San Francisco, Seattle, Toronto, and Washington, DC.
We had over 1,150 people attend our live events for The Nomadic Network! That's over one thousand members of our travel community that went from connecting behind a screen (or not at all) to meeting in real life!
The events were going overwhelmingly well for our newly created travel community. We even had people driving hours to get to some of them. The events ranged from happy hour mixers to dinner parties to travel talks by Nomadic Matt himself. In each city, we had numerous stories about how happy members were to finally be able to exchange the travel stories they'd been dying to talk about with people who are just as excited to hear them.
In Los Angeles, we started our meetup at 5pm on a Sunday, and the conversations flowed so effortlessly that the last person left over four hours later! We had the customers at the bar asking to join the next meetup, because our event looked so much fun and they wanted to connect with other travelers. (Thanks to LA chapter leader Leah for setting this up.)
In Portland, Oregon, we had a recent widower come to see if he could find the courage to travel solo again after 30 years of traveling with his late wife. By the end of the meetup, you could see the excitement pouring out of him at the thought of planning his next trip. (Thanks to Portland chapter leaders Lisa and Rachel for setting this event up.)
In Toronto, one of the members went home and booked a flight she wasn't planning on booking before she attended. (Thanks to Nomadic Matt team member Christopher for setting this event up).
In NYC, we had over 120 people show up to see Matt give a presentation about budget travel. We filled the bar, and the line to get in was down the stairs and out the door. (Thanks to NYC chapter leader Clay for setting this up.)
In Madison, the night of travel storytelling ended up being extended, as some of the local members decided to go out for cheese curds afterward (big thanks for the hospitality, Greg and April).
In Paris, Matt hosted a very intimate Q&A and wine night for travel enthusiasts. (Thanks to the chapter leader Stephen for setting this up.)
Suffice it to say, our plan to build a community of travel enthusiasts was working! We were on fire. This is what we had all been craving: the chance to meet people face to face and reflect on our shared love for travel.
We had chapter leader applications from all corners of the world, and we were getting ready to open up many more chapters, including Juneau, Sydney, Vancouver, Las Vegas, Boise, Orlando, Rio de Janeiro, Chiang Mai, Montreal, Stockholm, and Manila.
Enter COVID-19.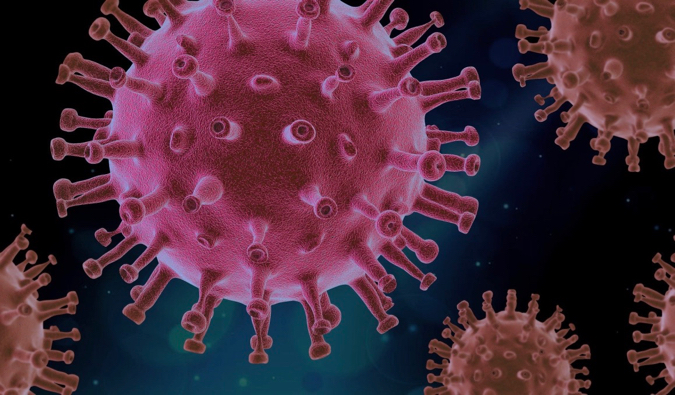 The travel world came to a screeching halt in March. In-person events were no longer happening either. Not knowing what was going to happen, we decided to push all of our Nomadic Network events out a few weeks. And as the news came piling in day after day, we realized that it might be a while before we could safely host in-person gatherings again.
So we've pivoted to the next best thing… virtual events!
Now, we're offering a chance for people to connect with like-minded travelers from anywhere in the world. We're able to offer our online events to anyone with a computer and internet connection!
We're also able to connect our members with seasoned travelers and speakers. We're getting people connected with resources that will have them traveling cheaper, better, longer, and more. This way, once we're allowed to travel again, we will be better, more well-equipped travelers!
Just like our in-person events, we have different formats for various online events. We've hosted discussions, speakers, Q&As, and travel game sessions so far. We even had a lovely presentation about how to find creative funding opportunities for traveling with Gabby Beckford of Packs Light.
We've also had an information-filled lecture on the many ways to count the number of countries in the world by extreme traveler Ric from Global Gaz and the podcast "Counting Countries".
We're excited to announce even more events that will give us the opportunity to build this unique and inspiring travel community:
How to travel hack without traveling – Stefan Krasowski
Tuesday, April 28 at 9pm ET – Stefan Krasowski from Every Passport Stamp and Rapid Travel Chai will be teaching us how to travel-hack while we can't travel. Stefan is a master travel hacker and used points and miles to go to every country in the world!
FLYTE and empowering the next generation of globally-minded youth – Carmela Resuma
Thursday, April 30 at 6pm ET – Carmela, FYLTE's executive director, will be joining us to talk all about Nomadic Matt's nonprofit, which sends high school classes overseas for the first time. She will tell you all about what's been going on and how FLYTE is navigating the COVID-19 crisis too.
Family Travel – Ashley Onadele
Monday, May 4 at 12pm ET – Join Ashley as she teaches how to travel with little ones. She's been there and done it, so she's got lots of insight and resources to share.
Sustainable Travel Essentials – Marielena Smith from Epic 7 Travel
Wednesday, May 6 at 8pm ET – Learn all about sustainable travel essentials with Marielena Smith from Epic 7 Travel. You'll learn how to travel responsibly throughout the world, with eco-friendly tips, tricks, and products that have helped reduce her carbon footprint in her journey across 70 countries on all seven continents!
We'll be releasing so many more events as the weeks go on, including sustainable travel, family travel, travel blogging, how to practice skills for the road while you're home, and highlighting the amazing members of our travel community.
After all, community is key. Especially in times like these.
Have an idea for an upcoming event? We're open to creative ways to keep us connected, so feel free to email us at info @ thenomadicnetwork .com with any suggestions.
As you may know, we typically charge $10 for you and a friend to attend our in-person events. However, we're offering these virtual events for free. As you know, the travel industry is hurting badly right now, so if you like what we're doing, and want to support us during this unprecedented time, feel free to check out how you can do that here.
We hope that you're staying safe, staying home, and staying positive. Together we will get through this. In the meantime, we hope you can join us at some of our upcoming events!
P.S. We have reopened up our travel forums, so if you want to talk about travel, this is the place to do it.