TNN's Mexico City Tour
Founded in the early 14th century by the Aztecs, Mexico City is one of the oldest capital cities in the Americas. Today, it is one of the most fascinating cultural destinations in the world, with eclectic art galleries, animated food markets, a bustling nightlife, and grandiose historic buildings on tree-lined streets.
A creative city, Mexico City has a long history celebrating the arts in all its forms, from modern artists like Frida Kahlo and Diego Riveria, to the colorful murals that adorn the city's streetscapes today.
Using our local connections, we designed this itinerary to showcase the places travelers don't always see when they visit the city. We'll hang out with our local friends, eat at hole in the wall taco stands, visit some incredible parks, the ancient city of Teotihuacán, cruise around the city's floating gardens, explore the bustling markets, and indulge in all the delicious food the city has to offer. This tour has a big focus on food, art, and culture.
If you're the kind of person who wants a deeper, more authentic and nuanced travel experience, then this tour is for you.
Hear more about our daily itinerary!
| | |
| --- | --- |
| Options | Twin Share Room, Single Room |
Tour Itinerary
You can arrive any time today. Our guide will be around to welcome you and answer any questions that you have. We'll meet for an orientation meeting in the early evening before taking you to one of our favorite spots in Mexico City for a welcome dinner.
We'll start the day by diving right into the heart of Mexico City with a walking tour of Centro Historico. We'll visit some of the most important landmarks, from the historical Revolution Monument to the iconic Palacio de Bellas Artes. We'll wander the Zócalo (the city's main plaza) and stroll the bustling streets while our tour guide provides us with an overview of the city's history and culture.
Today, we'll visit the city park of Chapultepec, which houses lakes, museums, and historical sites. Our guide will walk us through Chapultepec Castle, known for its stunning architecture, manicured gardens, and incredible views of the city. We'll also spend time walking along the iconic, 19th-century Paseo de la Reforma Avenue, built to connect Chapultepec Castle with downtown. The avenue is full of historical monuments, shops, and restaurants. In the evening, we'll organize an optional group dinner.
Today is a rest day, where you'll have the day to relax and explore the city on your own. Our guides will provide you with suggestions on how to spend the day depending on what you're looking for. In the evening, we'll meet back together as a group for a food tour with one of our favorite local food experts.
Today, we'll leave the city to visit the most important and largest city of pre-Aztec central Mexico, Teotihuacán. The archeological site of Teotihuacán, designated a UNESCO World Heritage site in 1987, was one of the largest cities in the world at its apogee (c. 500 CE). The great Mesoamerican city was at the heart of politics, the economy, trade, religion, and culture. Our knowledgeable and passionate local guide will walk us through the "City of Gods" historic monuments, vast building complexes, and extraordinary mural paintings. In the evening, we'll organize an optional group dinner.
No trip to Mexico City is complete without a visit to Xochimilco. Today, we'll cruise around the ancient Chinampas ("Floating Gardens"), a creative type of Mesoamerican agriculture that built artificial islands in a freshwater lake in order to cultivate crops. We'll float through the gardens on board of a typical "trajinera:, a traditional Mexican wooden boat, colorfully painted and decorated, while enjoying snacks, "aguas frescas", and live music played by a trio.
We'll then transfer to Coyoacan, one of the most picturesque neighborhoods in the city. We'll do a walking tour and visit its colorful market. We will end the day with our final dinner as a group.
Today, our tour ends. Our guides will be around to help anyone getting to the airport or that has questions about staying longer.
Tour Essentials
Accommodation
Accommodation is a 2 star hotel in the Roma Norte area. If you book a twin share room and are traveling solo, you'll be paired with someone of the same gender.
Transport
During the trip, we'll travel via public transportation and private van around the city and to our excursions.
Meals
Daily breakfast, two lunches, and three dinners are included. All dietary restrictions can be accommodated with prior notice. Alcohol is not included.
Sustainability
We aim to offer as sustainable an experience as we can. Trash is recycled whenever possible and we avoid mass tourism activities that cause harm to the environment and/or do not benefit local communities.
Small Groups
This tour requires a minimum of 10 participants and has a maximum of 15 participants in order to ensure the best small group tour experience. With such a small group, you'll be able to enjoy unique, rewarding activities that would not be accessible with more people.
Expert guides
Your tour will be led by a licensed and local expert guide. Our guides are always on hand, every day of the trip, to provide additional information, create spontaneous activities, join the group for non-included activities and meals, and to ensure that the trip is as memorable, fun, and informative as possible.
What's Included
What's Included
Accommodation
Transportation
All meals mentioned above
All activities and entrance fees mentioned above
Local guides during activities
Expert Tour Leader throughout the trip
What's Not Included
Flights to/from Mexico City
Passport/visa fees
Meals and activities not mentioned
Travel insurance (which is required)
Optional activities not listed
Testimonials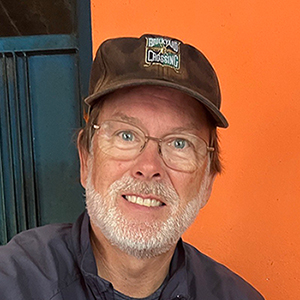 Dave
"Love The Nomadic Network tours because they are off the beaten path, tend to attract all ages of free spirited, fun, and adventurous people. Met a lot of solo travelers which was inspiring."
Scott & Dana
"Taking a Nomadic Network tour is like having a friend show you around one of their favorite cities. You don't feel like a tourist as you dig into the local culture."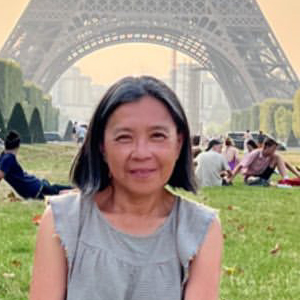 Lourdes
"I loved my experience on this trip, especially the food tour we did. The guides were really knowledgeable and I thought our tour leader was really great! I felt the schedule was really well placed. I also liked the flexibility of being able to join or not join any of the included activities too. Overall, I enjoyed the tour and made some new friends from it."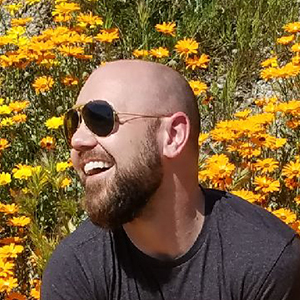 Brandon
"The Nomadic Network's "Group Tours" provide the perfect balance of personalization and flexibility. The Group Tour itinerary lays the foundation for a trip in a way that captures the highlights you crave, yet allows you to stray if your heart desires. "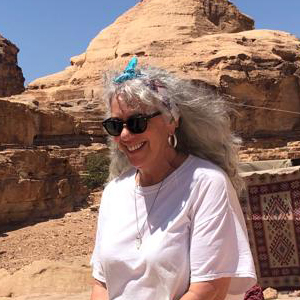 Janet
"I liked the tour because it was new experiences every day. It was also physically challenging for me. I had to listen to my body and good advice from my tour guide about the value of wearing my compression socks daily while my feet were swollen. I embraced the new and the unexpected, and enjoyed getting to know 11 new people! Awe inspiring places, warm and welcoming people, appreciation and flexibility. "
Vanessa
"As a solo traveler I'd never been interested in taking a group trip but when I saw The Nomadic Network was doing a tour in Oaxaca I knew it would be different from the typical tour. Every activity is curated to really connect with locals, the culture, food, mezcal, and adventure. I felt like I was traveling with a bunch of friends and one of the most memorable trips I've ever been on!"
FAQ
What are your COVID policies?
This tour is currently open to all travelers. We will closely monitor any new policies and comply with any new restrictions or requirements needed. If the rules change, we'll let you know.
What about COVID testing?
Should COVID testing be required as a condition of entry or exit, we will help you find testing locations, though you are responsible for the cost of the COVID test and for booking your own tests.
What is the age range of people on this tour?
Our tours see people from 22 to 75. They really run the gambit. In the past, the average age on this tour is about 40. As we've found age is only a number, the variety in ages has never been detrimental to the group dynamics!
Is there a lot of walking?
All our tours have lots of walking tours involved that last between 2-3 hours each. While there is no strenuous hiking involved on this tour, you should be prepared to be on your feet a lot.
Tell me about your guides.
Our expert tour leaders are fully licensed guides. They'll be responsible for ensuring the smooth operation of the trip, handling all of the local logistics, and dealing with any unforeseen situations that may arise. Our tour leaders are always on hand, every day of the trip, to provide additional information, create spontaneous activities, join the group for non-included activities and meals, and ensure that the trip is as memorable, fun, and informative as possible. During the course of the trip, we'll also use other guides for some of our day tours.
Will I have any time to myself?
Of course! We hate tours that book every minute of your day. While we will be busy, there will also be plenty of time for you to explore on your own. Travel is about adventure and discovery, so we emphasize that on our tours. We want you to see stuff that interests you specifically.
What am I going to do during the listed "free time"?
Our guides will be on hand to give you suggestions, help you decide what to do, and be around. If you want to go off on your own, we get that. We want you to explore and break out of your comfort zone! Our guides are here to help and, after you join the tour, you'll be sent a list of potential activities you can do on your own.
How many spots can I purchase at once?
Reservations on the tour are limited to a maximum of two per person to ensure that everyone who wants to gets a chance to go.
What kind of rooms are we staying in?
We will be staying in 2 star hotels the entire trip.
Is airfare provided?
No, you'll be responsible for your own airfare to and from the tour.
Will I need travel insurance?
Yes, all guests will be required to have travel insurance for the duration of the trip. We'll be asking for proof before departure. If you don't have it, you won't be able to continue on the tour.
Is there an age requirement?
You must be at least 18 years old.
Will I need to fill out any release forms?
Yes, you'll be required to fill out and sign a liability waiver releasing us from any and all liability related to the tour.
What about visas?
If you require a visa to enter any of these destinations, you'll need to get that in advance at your own expense. We do not offer any help in this area.
What if I change my mind? What is your refund policy?
We understand plans change. Deposits are refundable up to 30 days after purchase. They can be transferred once in a calendar year to another tour. (You have to do so within 90 days.) Balance payments are due 31 days after purchase. Cancelations made between 90 – 60 days before the tour start date: 50% refund of the balance amount (the deposit is not included in the refund). Cancelations made between 59 – 0 days before the tour start date: 0% refund of the balance amount.
Is there a waiting list?
People sometimes rush to secure a spot but don't always get the time off work and might need to cancel. If you'd like to be added to a waiting list, please email us at [email protected]
I still have questions. Can I contact you?
Of course! Our email is [email protected]
Book Your Spot Now