🔥 SAVE 25% ON THIS TOUR
This is the biggest discount we've ever offered and will ever offer. Get your tour during Nomadic Matt's birthday sale by using the codes here. Now is your chance!
Use the code MEXICOCITY (or MEXICOCITYPLAN if you're using a payment plan) to save $499 or more. Sale ends Thursday, June 15, 2023 at 11:59pm ET.
Mexico City is a sprawling, vibrant city with world-class museums, monumental churches, grand plazas, historic buildings, beautiful parks, and one of the best food scenes in the world. It's no surprise that travelers fall in love with all aspects of this dynamic city. Join us for a tour that takes you beyond the surface, hang out with locals, and get the real feel of the city.
Founded in the early 14th century by the Aztecs, Mexico City is one of the oldest capital cities in the Americas. Today, it is one of the most fascinating cultural destinations in the world, with eclectic art galleries, animated food markets, a bustling nightlife, and grandiose historic buildings on tree-lined streets.
A creative city, Mexico City has long been a center for the arts in all its forms. From modern artists like Frida Kahlo and Diego Rivera, to the colorful murals that adorn the city's streetscapes today, to writers, painters, and musicians, there's an incredible art scene that compliments the incredible food scene. Using our local connections, we designed this itinerary to showcase the places travelers don't always see when they visit.
Tour Essentials
Accommodation
You'll be staying at a hotel that's centrally located in Roma Norte. This hotel features ensuite bathrooms, air conditioning, fitness center, on-site restaurant, 24-hour reception,and you'll be sleeping in at least a full-sized comfortable bed.
Transport
During the trip, we'll travel via public transportation and private van around the city and to our excursions.
Meals
Daily breakfast and 3 dinners are included. You can refer to the itinerary to see which ones. Alcohol is not included and can be purchased separately.
Sustainability
We aim to offer as sustainable an experience as we can. Trash is recycled whenever possible. We avoid mass tourism activities that cause harm to the environment and/or do not benefit local communities.
Small Groups
This tour will have 8-16 travelers on it so we can provide a great small group tour experience. This way, you'll be able to enjoy unique, rewarding activities that would not be accessible with more people.
Expert guides
You will be led by an expert tour leader who will always be around to provide extra information, create spontaneous experiences, join the group for all of activities and meals and ensure that the trip is as informative, fun and memorable as possible! You will also have excellent licensed, local guides for walking tours, activities and excursions.
What's Included
What's Included
Accommodation
Transportation
Activities and entrance fees listed
All included meals listed
Local tour guides during activities
Expert tour leader
What's Not Included
Flights to/from the destination
Any passport/visa fees
Meals not listed
Travel insurance (required)
Optional activity fees
Some tips
Reviews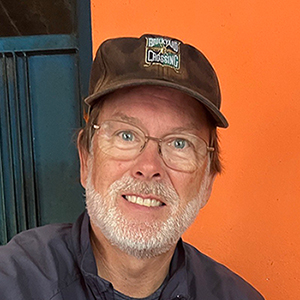 "I love The Nomadic Network tours because they are off the beaten path, tend to attract all ages of free spirited, fun, and adventurous people. I met a lot of solo travelers which was inspiring."
– Dave, Oaxaca 2022
"Taking a Nomadic Network tour is like having a friend show you around one of their favorite cities. You don't feel like a tourist as you dig into the local culture."
– Scott & Dana, Oaxaca 2022
"We had a fabulous time on our Oaxaca trip. The local tour leaders were friendly, organized and so knowledgeable! We got a great sense of Oaxacan food, drink, culture and art from the diverse activities and adventures we had."
– Caedmon, Oaxaca 2022
"As a solo traveler I'd never been interested in taking a group trip but when I saw TNN was doing a tour in Oaxaca, I knew it would be different from the typical tour. Every activity was curated to really connect with locals, the culture, food, mezcal, and adventure. I felt like I was traveling with a bunch of friends and it was one of my most memorable trips!"
– Vanessa, Oaxaca 2022
"Our Nomadic Network tour to Oaxaca was a fun, once-in-a-lifetime experience!! The team did a fantastic job of curating great food & cultural experiences that were very unique to the Oaxaca region! In addition, our hotel was right across from a lovely park in the heart of Oaxaca city – making it very convenient for exploring the city."
– Eric, Oaxaca 2022
"I fell in love with the friendly, quaint city of Oaxaca. Our small-sized group of 14 strolled and shopped in town, viewed majestic ruins, feasted on local art and murals, danced in the lively Zocalo, and frequented local establishments for scrumptious food and drink. Our Nomadic Network tour was a truly authentic and intimate experience!"
– Phyllis, Oaxaca 2022
Book A Tour
Book with confidence. Your deposit is 100% refundable for 30 days after your booking is made, as long as it's 60 days prior to departure, so you don't lose out in case your plans change.