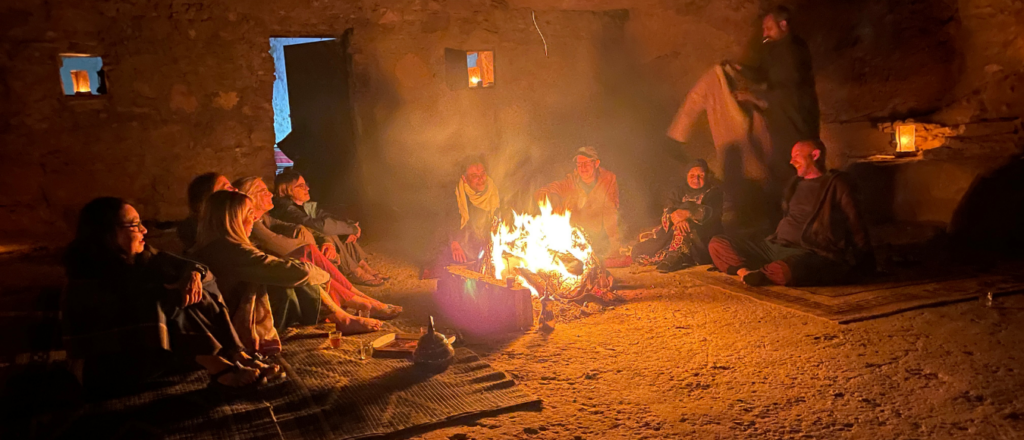 Our tours are designed for people who want to travel, not just vacation!
The Nomadic Network tour company was created by Nomadic Matt. If you've read NomadicMatt.com, you'll know that Matt is a prolific travel writer who has traveled to over 100 countries in the last decade and a half. He has always loved to learn, connect with locals, and walk around new places to experience them for himself. These tours are a reflection of how he travels and his desire to see how locals actually live and experience their culture. Our tours are a reflection of that travel style. We want to take you beyond the tourist traps so you leave each place with a deeper understanding of it, not just photos.
Local Connections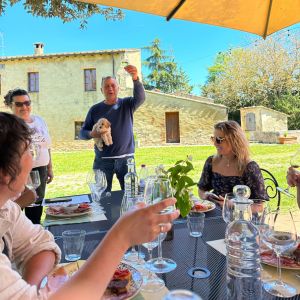 We believe it's important to not only see new places, but also meet new people. One of the most beautiful parts about travel is that it gives you a chance to experience a whole different way of life that can open up your world view even wider. There are plenty of tours or all-inclusive resorts that can introduce you to cultural dances and handicrafts. But we want you to meet local people living their everyday lives. We want you to talk to local people, meet their families, visit their homes, farms, and small businesses. We want you to dance, roast pigs, and sleep under the stars together. We want you to leave a place feeling like you did more than just pass through it, we want you to feel like you've dove deep into it.
Educational Experiences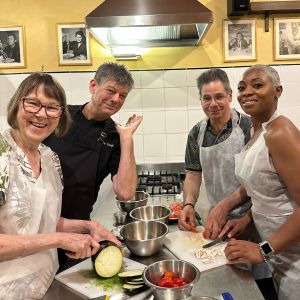 We're all lifelong learners so our itineraries are packed with immersive experiences, educating and fascinating each step of the way. Each of our tours is built with the help of an extensive network of local contacts in each destination. We work closely together with our local counterparts to design itineraries packed with rewarding activities that venture far enough away from the typical tourist crowds. On our tours, you'll meet people and go to places that will help you peel back the layers of the country you're in, giving you deep insight into that culture.
Small Groups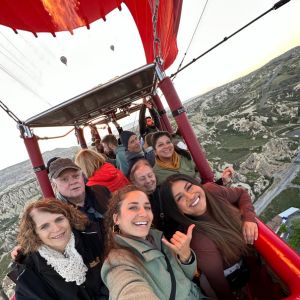 While many tour companies can accommodate up to 50 or 60 travelers, our tours run with 8-16 travelers plus a guide and driver. This way, you'll be able to enjoy unique, rewarding activities, restaurants, and hotels that would not be accessible with more people. This also means that we support the mom-and-pop shops that really want our business. We're able to better support local businesses, especially female-owned and minority-owned businesses. We believe that our tours can make a real difference in the lives of local people. This is why we avoid mass tourism, big-bus itineraries, and instead focus on the people that make up the fabric of their local community.
Walking & Wandering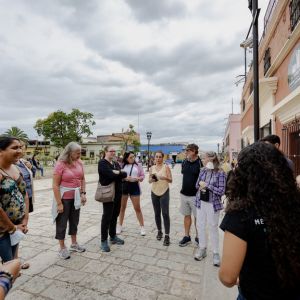 Lots of cities and countrysides reveal themselves to you as you twist and turn through their streets by foot. We always recommend taking a walking tour the moment you get to a new city to get your bearings, learn where things are, and have a direct connection to someone who knows the ins and outs of the city, the guide. We love a good walking tour and our tour itineraries reflect that so be sure to bring a pedometer and a good pair of shoes. When we're not in cities, we try to include light hikes to get your heart-pumping and in natural surroundings.
Budget Conscious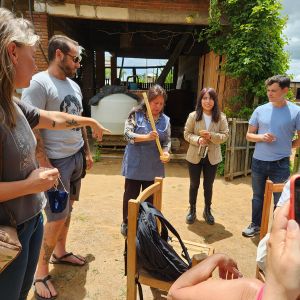 Matt literally wrote the book on budget travel, How to Travel the World on $50 a Day. It teaches independent travelers how to travel slowly so they can stretch their budget as far as it can go. While these tours are priced higher than $50 a day (we'd go broke), they reflect Matt's core beliefs about travel: the cheaper travel experiences are usually more local, which allows you to dive deeper and the more you'll get out of your trip. So if you're bougie and want to stay at fancy beach resorts, these aren't the group trips for you. But if you want to get sweaty hiking up Aztec pyramids and then cool off in a little-known sunken swimming hole — join us! (Don't worry, we won't be sleeping in hostels!)
Unique Itineraries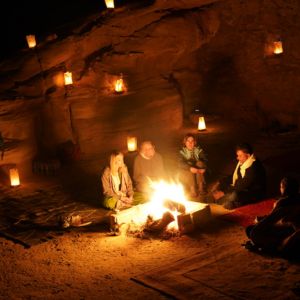 We're not taking you on a cookie cutter tour. In addition to the places that you can't leave the country without seeing, we'll also take you off-the-beaten-path and to places that are hard to visit on your own. Using our local connections and friends, we take you off the beaten path to give you a sense of place. In Oaxaca, we visit our friend's restaurant and eat his mom's mole. In Mexico City, we take a food tour with a food writer friend of Matt's. In Romania, we have special permission to visit a traditional Roma village. In Cuba, we take part in a lively neighborhood pig roast. In the Yucatan, we visit some little known swimming holes I found on a road trip. In Costa Rica, we spend a night within a local farm community. In Tanzania, we visit our friends Masaai village. And in Jordan, we get to spend a night sleeping in a cave inside Petra! The memories that you make with us will stick with you forever.
Like-Minded Travelers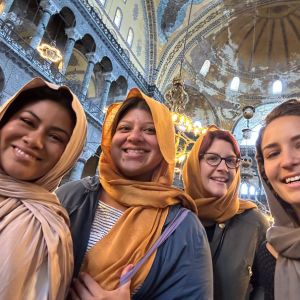 Certain tours will cater to different types of travelers, so you can meet other people who like to roam the same way you do. Our tours are great for beginners through seasoned travelers. They're a phenomenal way to dip your toes into traveling and have a safety net to catch you when you stumble. It'll quickly build your confidence to travel on your own. Our tours are also great for seasoned travelers and solo travelers if you want to push yourself out of your comfort zone, go to places you don't feel comfortable going, especially ones that speak vastly different languages from your own. Or if you want to take it easy when it comes to planning each and every detail (which is especially great for busy people). Our trips are great for people who want to travel alongside like-minded people and not have to worry about finding people to meet and connect with on the road.
If you're looking to go away with people who want adventure, culture, good food, and want to get off the beaten path, our group tours are for you. These aren't the boring cookie cutter trips of yore. They're exciting adventures with new friends.