Get ready to discover the hidden side of Mexico's breathtaking Yucatán peninsula on an outdoor adventure tour with The Nomadic Network that will get your adrenaline pumping!
While most visitors flock to the popular coastal cities of Tulum, Cancun, and Playa del Carmen, our trip takes you off the beaten path to explore the region's lesser-known gems that many have yet to hear about.
Interested in charming small towns, secluded cenotes (swimming holes), and off-the-beaten-path Mayan ruins like Ek Balam and the more famous Chichen Itza (also a must-see)? What about a boat tour through mangroves followed by indulging in seafood and a dip in the ocean on the coast? With the help of our local connections, we're able to provide you with an authentic and safe experience that will immerse you in the Yucatán's rich culture, history, and natural world.
Additionally, as one of the gastronomic centers of Mexico, the Yucatán boasts a cuisine that is often overlooked by tourists who stick to the resorts. Our expert guides will give you a deeper understanding of the region's heritage, sharing the stories and traditions behind the dishes you'll taste and we definitely eat well on this trip!
This is an exciting opportunity to see a side of Mexico that many travelers miss. Our journey will take you far from the typical tourist traps and allow you to truly dive into the hidden Mexico that few people get to see.
If you're seeking a more authentic and immersive travel experience, this is the trip for you.
Tour Essentials
Accommodation
We stay in two cities, Merida and Valladolid, and we base ourselves from just one hotel during our time in each. These are comfortable historic hotels that come with breakfast, private bathrooms, and air conditioning units. The hotels also have pools to cool off in.
Transport
During the trip, we'll travel throughout the region via a private sprinter van and dedicated driver.
Meals
Daily breakfast, two lunches, and two dinners are included. All dietary restrictions can be accommodated with prior notice. Alcohol is not included.
Sustainability
We aim to offer as sustainable an experience as we can. Trash is recycled whenever possible. We avoid mass tourism activities that cause harm to the environment and/or do not benefit local communities.
Small Groups
This tour will have 6-10 travelers on it so we can provide a great small group tour experience. This way, you'll be able to enjoy unique, rewarding activities that would not be accessible with more people.
Expert guides
You will be led by an expert tour leader who will always be around to provide extra information, create spontaneous experiences, join the group for all of activities and meals and ensure that the trip is as informative, fun and memorable as possible! You will also have excellent licensed, local guides for walking tours, activities and excursions.
What's Included
What's Included
Accommodation
Transportation with private driver
Activities and entrance fees listed
All included meals listed
Local guides during activities
Expert Tour Leader throughout the trip
What's Not Included
Flights to/from Mexico
Passport/visa fees
Meals and activities not listed
Travel insurance (required)
Optional activities not listed
Reviews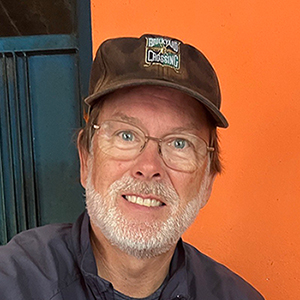 "I love The Nomadic Network tours because they are off the beaten path, tend to attract all ages of free spirited, fun, and adventurous people. I met a lot of solo travelers which was inspiring."
– Dave, Oaxaca
"We had a fabulous time on our Oaxaca trip. The local tour leaders were friendly, organized and so knowledgeable! We got a great sense of Oaxacan food, drink, culture and art from the diverse activities and adventures we had."
– Caedmon, Oaxaca
"Taking a Nomadic Network tour is like having a friend show you around one of their favorite cities. You don't feel like a tourist as you dig into the local culture."
– Scott & Dana, Oaxaca
"I fell in love with the friendly, quaint city of Oaxaca. Our small-sized group of 14 strolled and shopped in town, viewed majestic ruins, feasted on local art and murals, danced in the lively Zocalo, and frequented local establishments for scrumptious food and drink. Our Nomadic Network tour was a truly authentic and intimate experience!"
– Phyllis, Oaxaca
"As a solo traveler I'd never been interested in taking a group trip but when I saw TNN was doing a tour in Oaxaca, I knew it would be different from the typical tour. Every activity was curated to really connect with locals, the culture, food, mezcal, and adventure. I felt like I was traveling with a bunch of friends and it was one of my most memorable trips!"
– Vanessa, Oaxaca
"Our Nomadic Network tour to Oaxaca was a fun, once-in-a-lifetime experience!! The team did a fantastic job of curating great food & cultural experiences that were very unique to the Oaxaca region! In addition, our hotel was right across from a lovely park in the heart of Oaxaca city – making it very convenient for exploring the city."
– Eric, Oaxaca
Book A Tour
Book with confidence. Your deposit is 100% refundable for 30 days after your booking is made, as long as it's 60 days prior to departure, so you don't lose out in case your plans change.